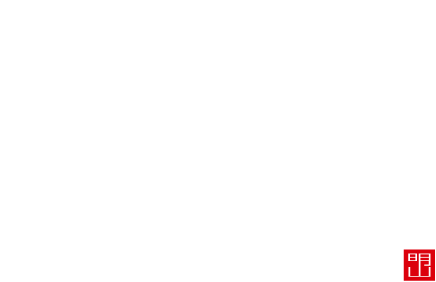 Welcome to
the Miya Onsen Hotel
Meizanso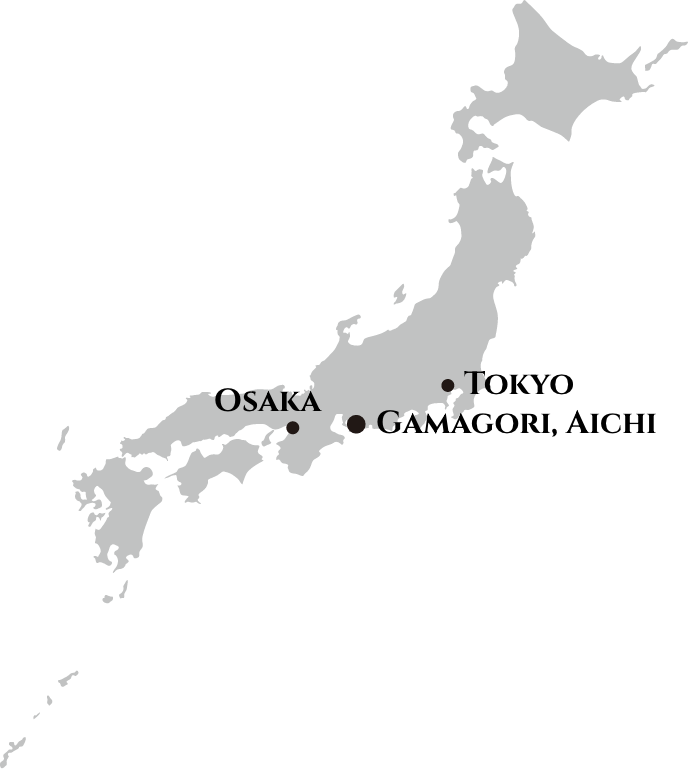 Welcome to Hotel Meizanso, nestled in the picturesque Mikawa Bay National Park, blessed with a mild climate all year round in Aichi Prefecture, Japan.
Situated on the beautiful Mikawa Bay, our hotel offers a delightful culinary experience with fresh seafood caught in the bay and traditional local cuisine prepared by our skilled kitchen staff who are renowned for their mastery of "hatcho miso" dishes. Immerse yourself in history as you savour the flavours of the region.
HOT SPRING
Our natural hot springs, said to have been discovered more than 1200 years ago by the Buddhist saint Kobo Daishi himself, offer relief for stiff joints, neuralgia, muscle pain and so on.
Enjoy various types of natural alkaline springs, radon springs, and carbonated springs. Additionally, you can unwind in our infrared steam bath infused with natural aromas, sauna, and reclining hot spring pool.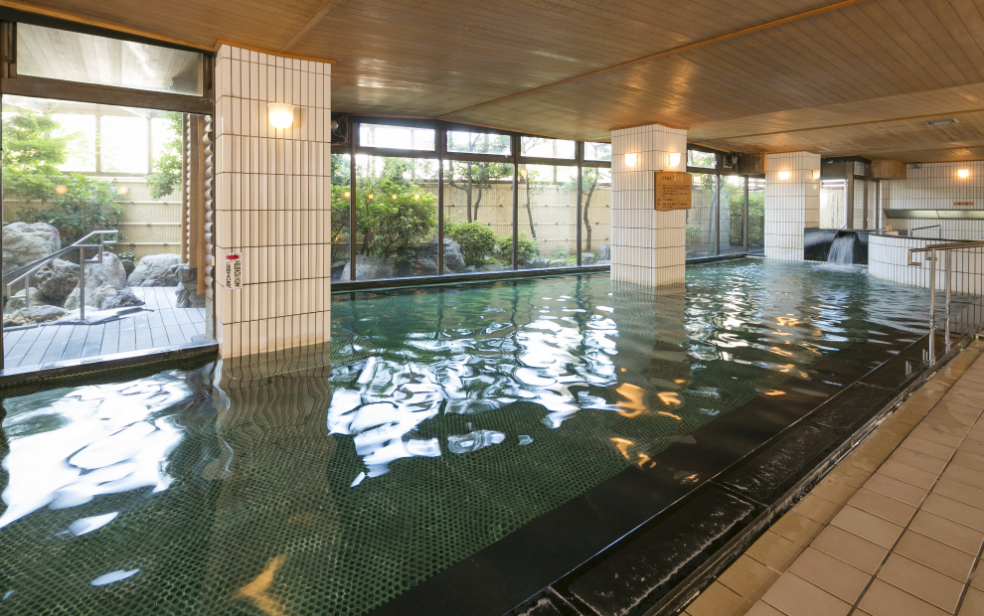 Our spa features indoor and outdoor areas, with a variety of Jacuzzis, bubble baths, and other attractions.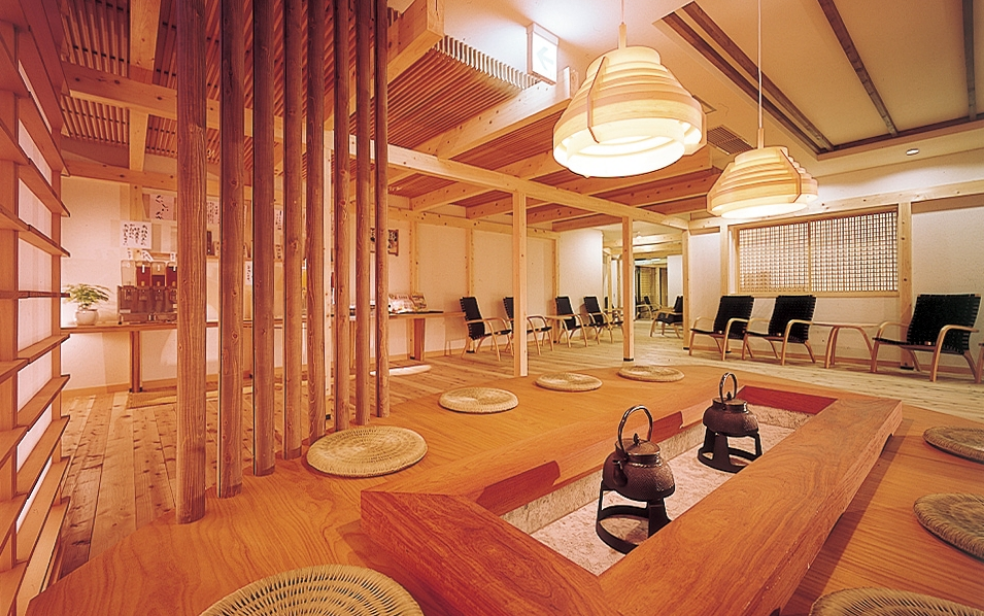 The post-bath relaxation area provides a serene environment filled with the warmth of locally sourced cedar wood. You are welcome to enjoy seven different types of healthy tea infused with nano-water at your leisure.
Amenities
Soap, dental care set, face towels, yukata-style bathrobe, slippers.
※Bath towels are provided in the spa.
GUEST ROOMS
Indulge in a luxurious stay in our tranquil guest rooms, where you can enjoy breathtaking views of Mikawa Bay. Choose from a variety of rooms, ranging from suites with open-air baths to spacious Japanese-style rooms where you can relax on tatami mats and sleep on traditional futons.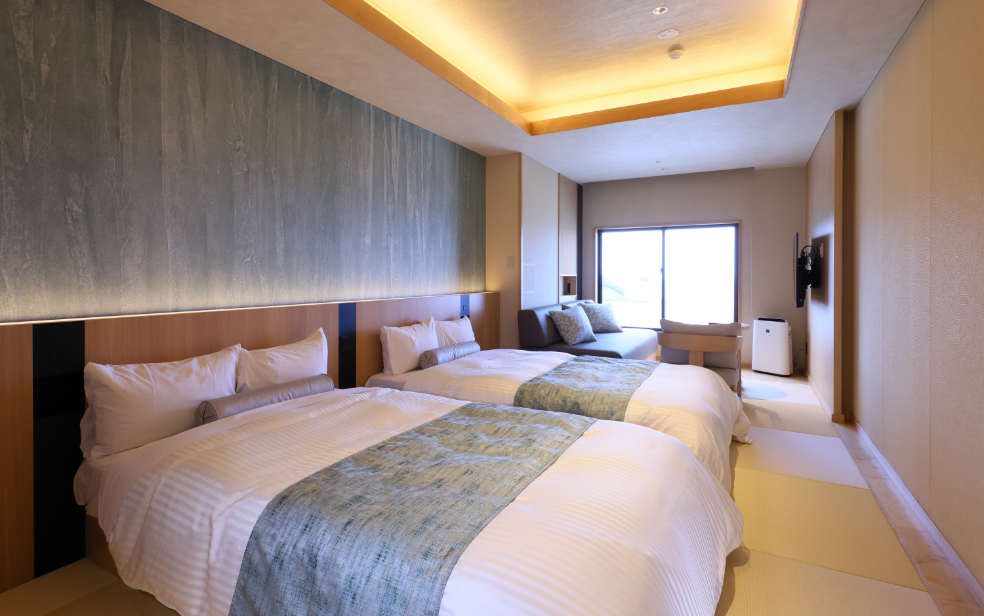 Experience the serene ambiance of our Japanese-modern rooms, where you can unwind and enjoy the comfort they offer.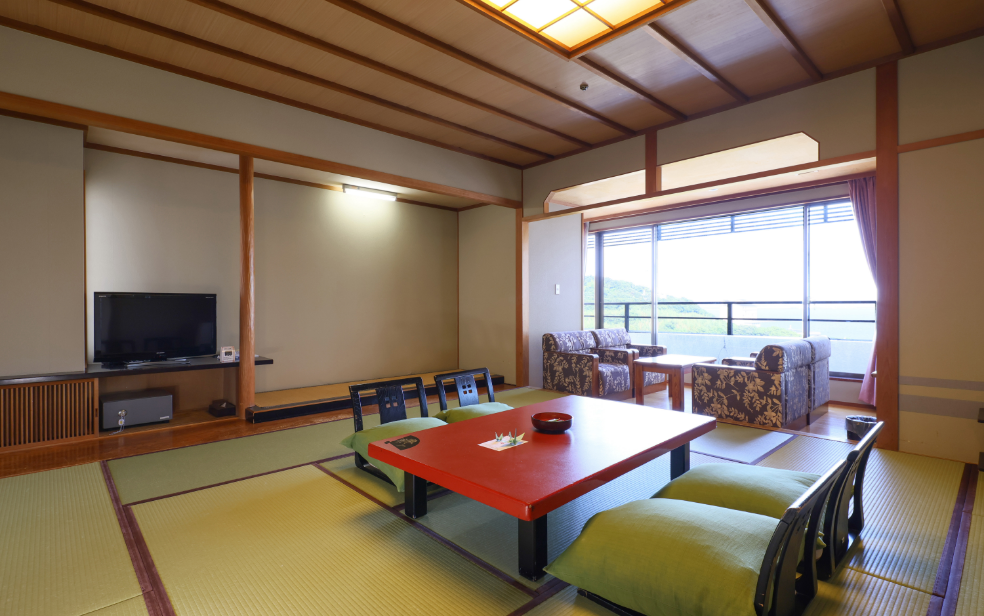 We also have pure Japanese-style rooms where you can sleep on futons laid out on tatami mats.
En Suite Facilities
Air-conditioning, bath, toilet, TV, telephone, refrigerator, electric kettle, tea set, hairdryer.
FOOD
Savor the delicious local cuisine unique to Gamagori, featuring freshly caught local fish from Mikawa Bay, seasonal vegetables, and the famous Hatcho miso.
Hotel Meizanso
Executive Chef:  INAYOSHI Hideki
Recognized as an outstanding artisan in Aichi Prefecture, Chef Hideki Inayoshi was honored with the "Aichi's Master Craftsman" award for his exceptional skills and contributions to society. Enjoy his meticulous culinary creations.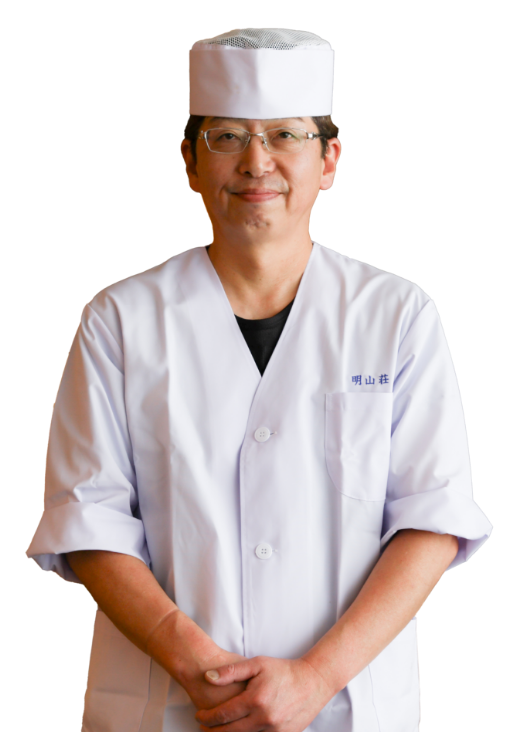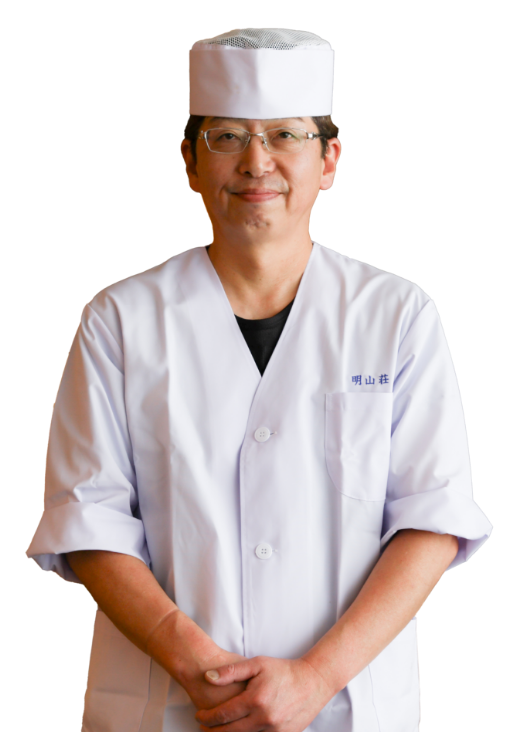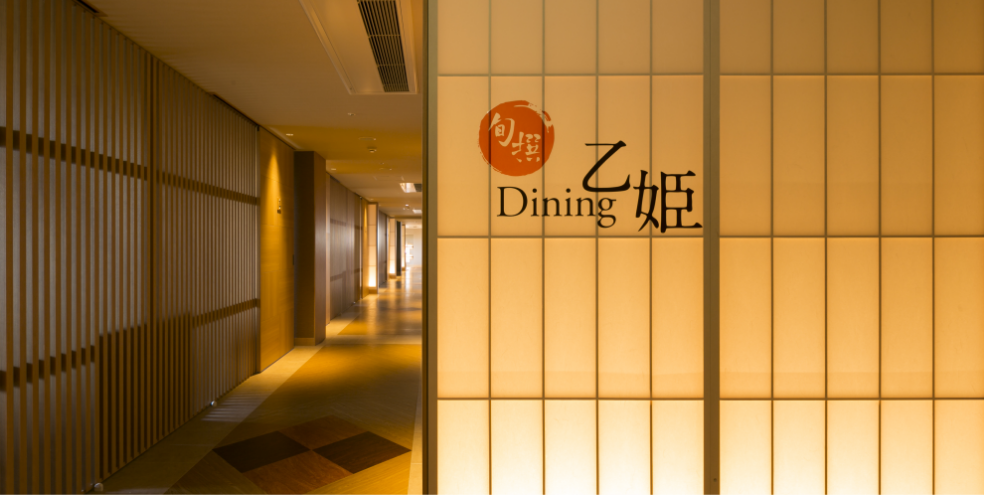 Dining OTOHIME
A private dining venue where you can enjoy teppanyaki and grilled dishes prepared right in front of you. The ocean-facing rooms offer stunning views of the beautiful Mikawa Bay.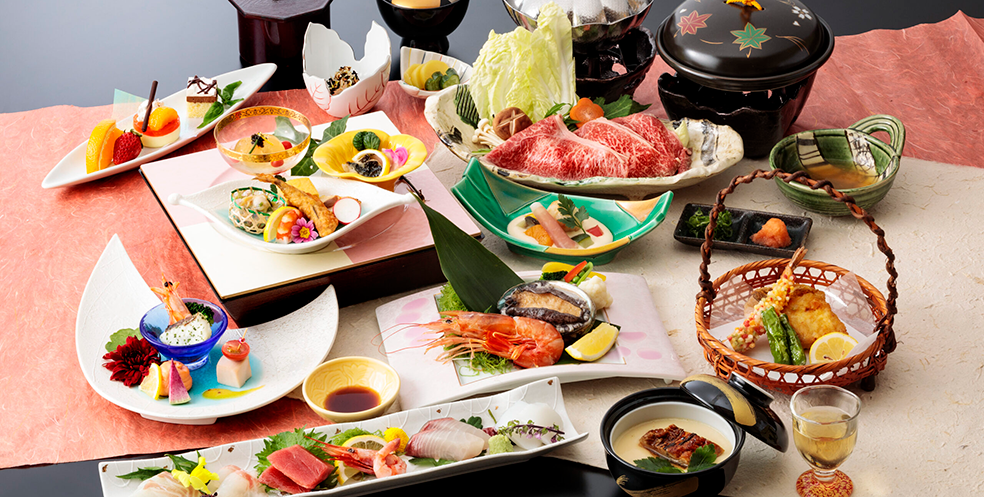 Kaiseki Cuisine
Experience traditional kaiseki cousine featuring the freshest seafood delicacies from the sea. Indulge in a variety of luxurious dishes made with seasonal vegetables.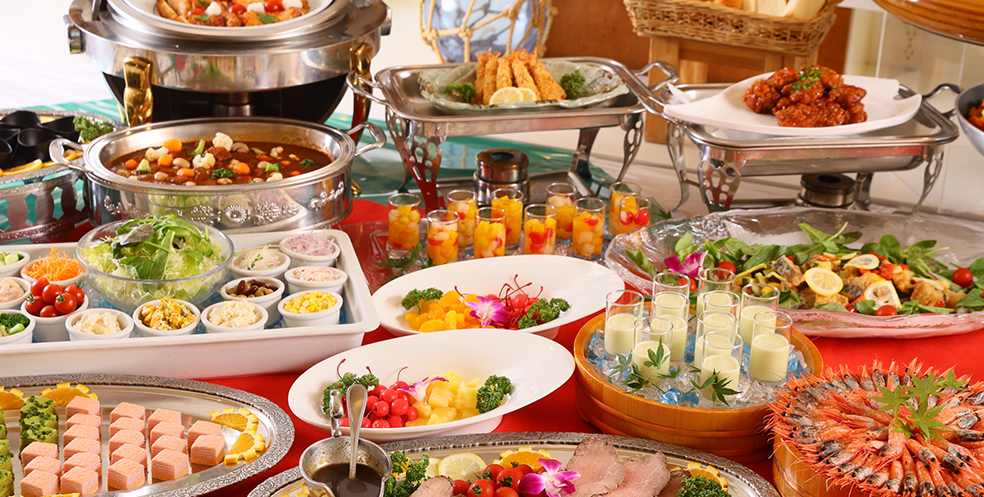 Dinner Buffet
Savor a buffet dinner with a choice of around 50 dishes, including freshly grilled and fried delicacies, seasonal fish and vegetables, and an open kitchen concept right in front of your eyes.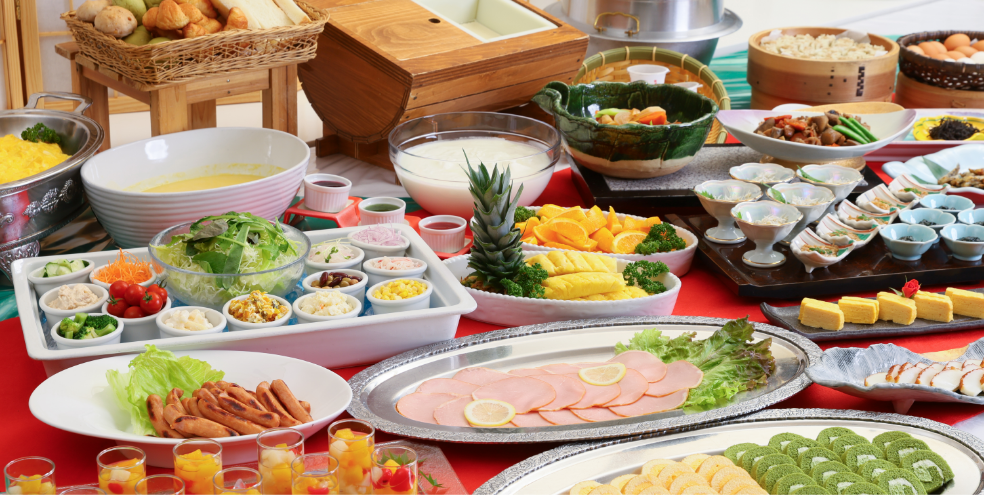 Breakfast Buffet
Start your day with a breakfast buffet offering approximately 40 delicious side dishes. The spacious dining area, overlooking Mikawa Bay, provides a serene atmosphere, just like the dinner buffet.
FACILITIES
High spirits or quiet moments, just as you like.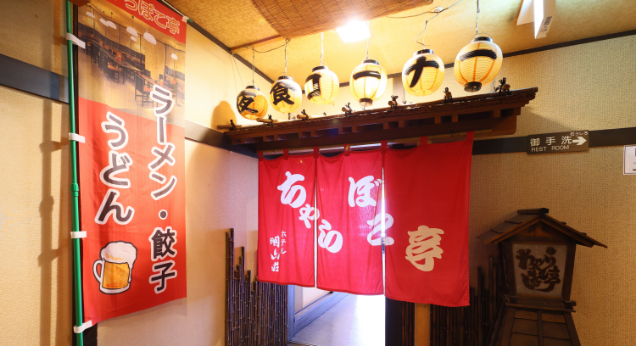 Late Night Diner
"Charabokotei"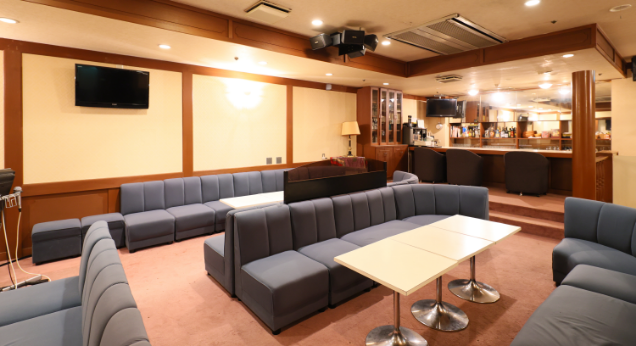 Lounge Bar
KARAOKE BOX "flower room"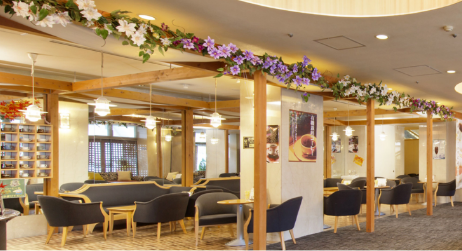 Cafe "Elise"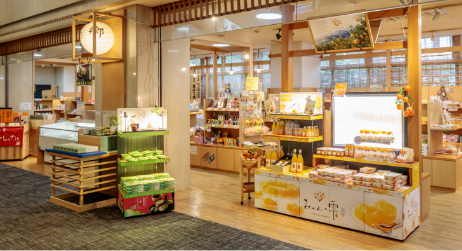 Souvenir Shop
"Miyage-Banashi"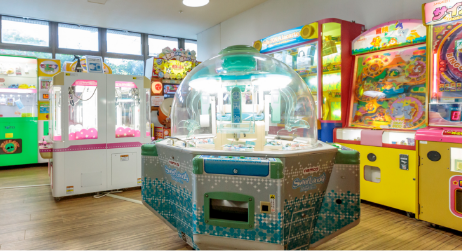 game corner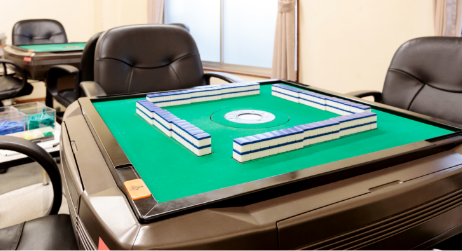 Mahjong room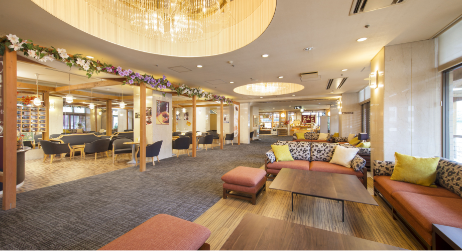 Lobby
Wi-Fi connection is available in the lobbies on the 1st and 2nd floors of the hotel.
ACCESS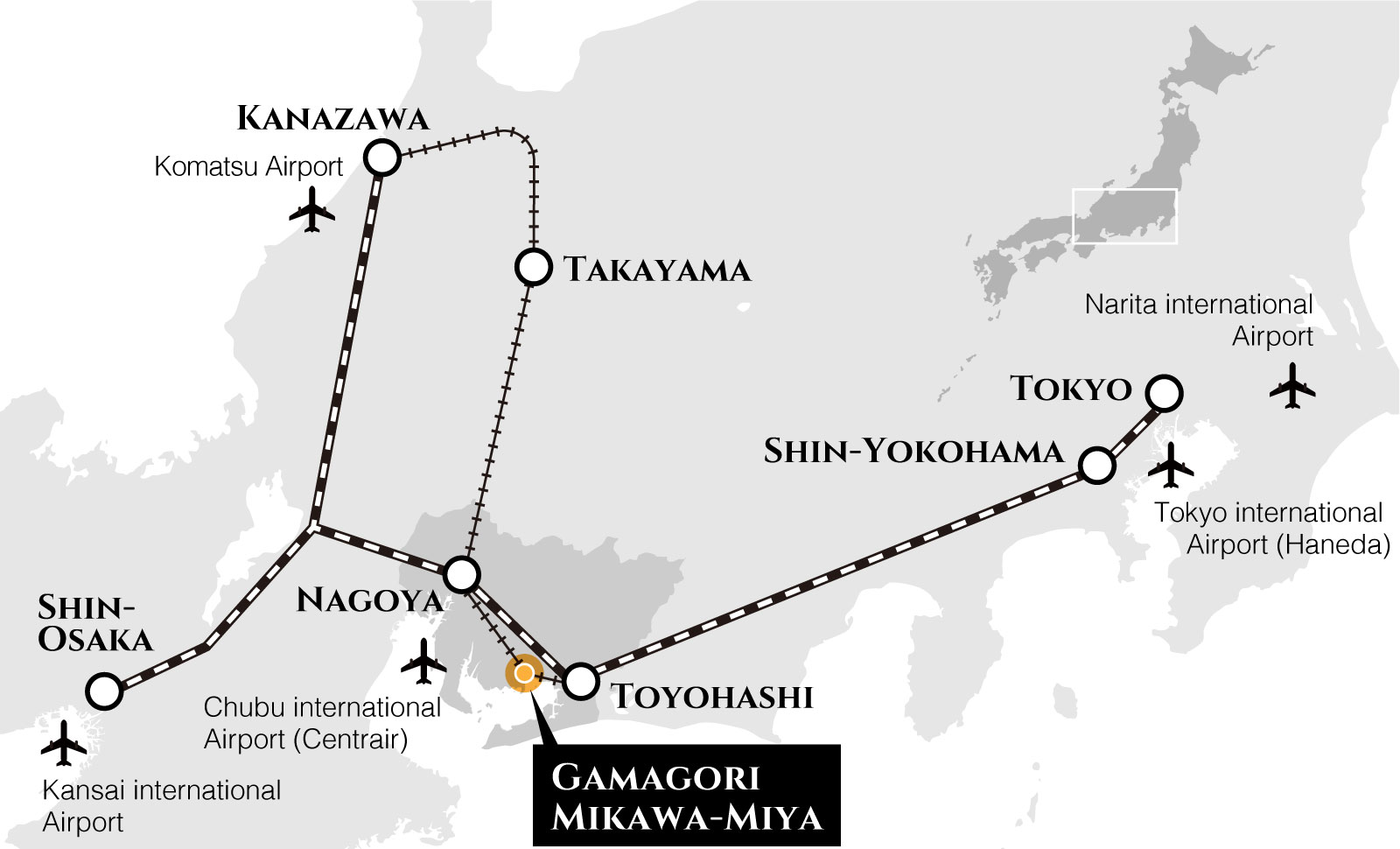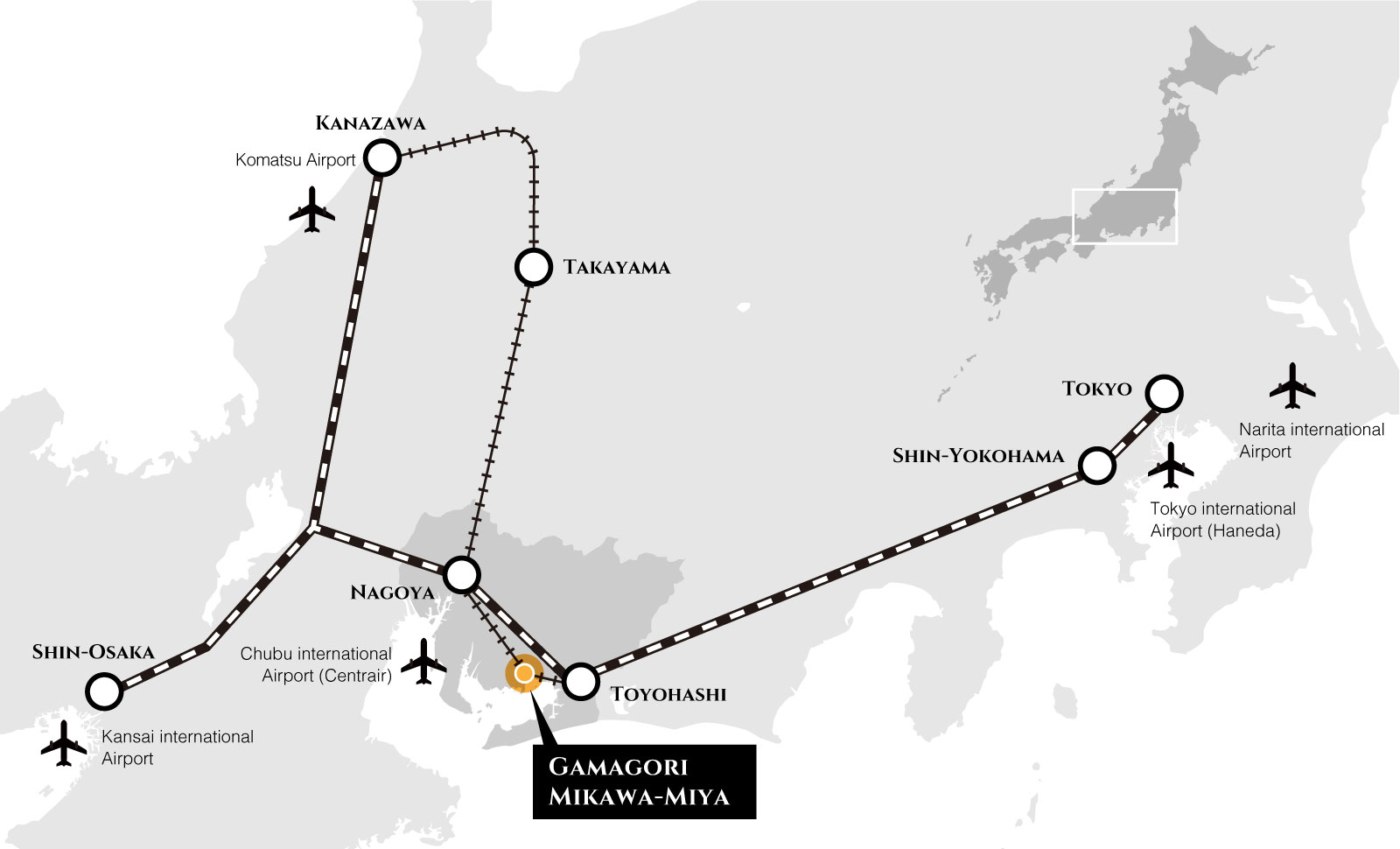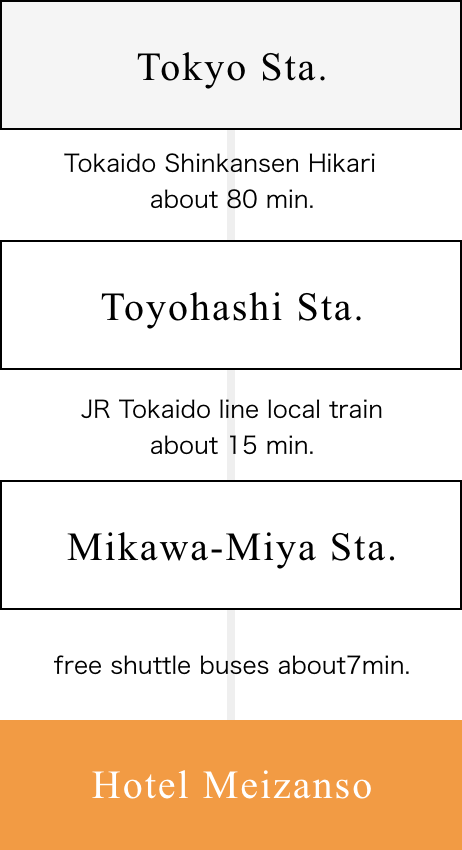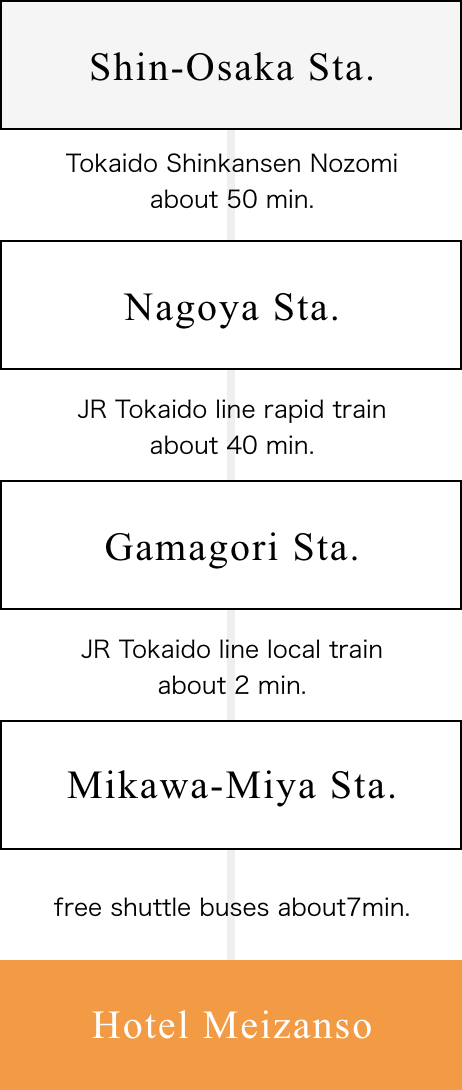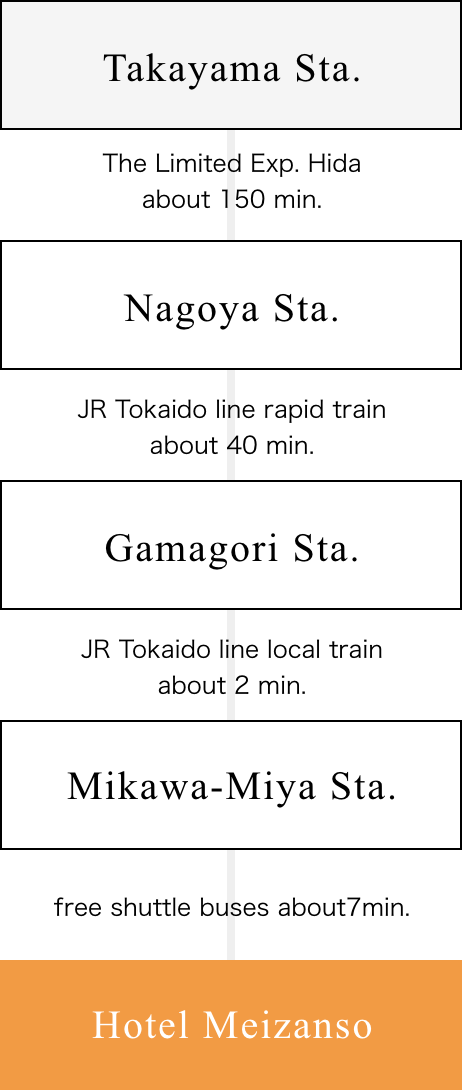 We provide a complimentary shuttle bus service between Mikawa-Miya Station and Hotel Meizanso.

※Please note that reservations are required in advance, and seating is limited.